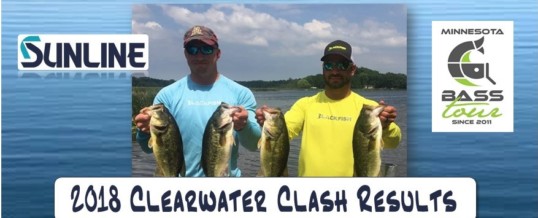 (This recap was written by Jeremy Abbott of the Bass Whisperers)
A Clash Like No Other!
The second stop for the 2018 Minnesota Bass Tour season brought us to Clearwater Lake sponsored by Sunline. Anglers were fishing for the usual prize money and Team of the Year points, but also an extensive prize pack of Sunline Fishing line!
The "Clearwater Clash" is always a tournament that  anglers and fans look forward to as soon as it is announced as part of the schedule.
And typically, the city of Annandale sees a mini-boon leading up to the big day at the various shops, restaurants and motels in the area.  Continue Reading →
Share