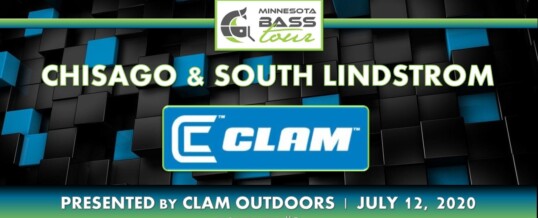 Hitting the Mid-Season Point!
Tourney #3 this weekend finds us going up to the northeast metro and the lakes of Chisago, South and North Lindstrom presented by Clam Outdoors! Clam Outdoors has been with us since the beginning, offering their support to Minnesota Bass Tour members over the past 10 years! Clam Outdoors has a vast outdoor selection of fishing tackle and brands that can accommodate any soft or hard water seasons.
The size and member make-up of the Minnesota Bass Tour brings flexibility to our selection of tournament waters. Having 14 teams allows us to fish smaller acreage, and unique for us, it also allows us to fish catch-and- release waters too. Bring on the summer lunkers as we hit up these fun waters in the town of Chisago and Lindstrom!
Share