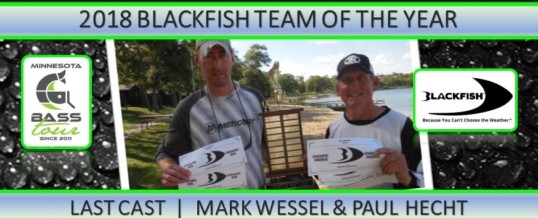 Gull Lake TOC Concludes 2018 – Presented by Blackfish Gear
The end of year Tournament of Champions ("TOC") is the most anticipated event of the MN Bass Tour season due to it being the only 2 day event of the year and as a result, factors heavily in crowning the Blackfish Team of the Year.
Specifically, teams attending the weekend event accumulate Team of the Year points for BOTH days. The end result: an exciting finish as teams charge towards the coveted honor by patterning an outstate body of water.
This year was no different on Gull Lake and the Tournament of Champions presented by Blackfish Gear.
Share