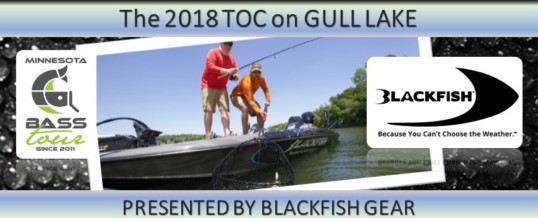 Ending the Season with an Exciting Team of the Year Race!
It's the grand finale of this year's MN Bass Tour and the conclusion of our 8th season brings us to Gull Lake located in the Brainerd area! This year's Tournament of Champions on Gull is presented by Blackfish Gear.
The weekend promises to excite as we have a tie for first place between Roboworm and Last Cast at 54 points. Not far behind is The DD's (50 pts), and numerous teams in the 40+ point ranges! With each day counting for points, truly any team has a legitimate shot of taking the Team of the Year race with those winners getting a new Blackfish Rain Gear set and various tackle prizes from Quantum and other manufacturers!!
Share