Kicking off our 10th Season on Koronis!
It's our 10th season and it's already been a memorable year for unfortunate reasons outside of the competitive bass fishing world. Time to get our lines wet, don't ya think? Our first stop of this milestone season is on Lake Koronis presented by Onyx Outdoors!
Lake Koronis has been great to our tour in the past. In 2015, 11 of the 14 teams brought in 15 lbs or more for a 5 bass limit. At the time, the total tournament weight of 212 lbs was the highest for our group at the time resulting in a 3.30 lb per bass average! In 2017 we came back and again the lake shined as a multi-bass species lake with nice results too.
Thankful for Bass Fishing
I won't pretend to think I've earned any right to use this blog for positioning my social perspectives. In fact, I know no one cares to hear them and simply want to keep this strictly to bass fishing chatter.
However, I do believe that we will look back on these posts years from now and will celebrate how we rose from the personal and global challenges of COVID-19, achieving a respectful balance between authority and human rights, and rebuilding our cities in the wake of the death of George Floyd.
For all that being said, I have to say the season couldn't start any sooner. Fishing has always been about "getting away from it all." I'm genuinely thankful for bass fishing this year, probably more so than any year in the past. And this Sunday…maybe just for a day… Minnesota Bass Tour members finally get to escape from the daily news on pandemic cases or cultural pains smattered across our TVs.
When will that noise end? Who knows, it probably never will and frankly, it will be probably be something different next year anyway, right? As I write this, of all things , curfews are being enact across the the Twin Cities and riots happening across the nation. Can't make that up.
But guess what: we have a new season to look forward to and for just a day putting all these other distractions elsewhere. Indeed I'm thankful for the Tour and this escape I get behind the keyboard. And for the fun and respite I'm anticipating on Koronis.
This weekend's tournament brings us back to celebrating the "tick tick" of a bass picking up a jig, indicating we may have just cracked the code to patterning the the fish for the day.
What about the combination of euphoria and nervousness on a positive hookset that may land us that kicker bass? Whoa! I hope that I'm the one bending the graphite in front of me for that!
Or for one team, winning their first tournament against a crazy-good field of bass sticks. I mean, the Minnesota Bass Tour definitely has 'em, so who's to say who will win on Koronis? There really isn't any favorites.
While people choose to have valid differences of opinion on the things happening at home, in our cities and country – as bass fisherman I can definitely say we all agree that the on-the-water feelings are some of the most welcomed ones back into our senses!

Catch – Photo – Release
With all the external noise, anglers know the tournament landscape is changing daily as rules require social distancing rules, abiding by the regulations set forth by authorities and questionable directions for live weigh-ins. Our Directors have had numerous phone calls over the past 6 weeks to assess, instruct and change how we were going to work within the rules set forth by the elected leaders. We were adamant to work within the rules set forth to being lawful while respecting our Members concern for their safety.
As such, the Lake Koronis Tournament presented by Onyx Outdoors will be a "catch-photo-release paper tournament."
This isn't actually new for the Minnesota Bass Tour. We have conducted two of these in our past on Lake Mille Lacs and Chisage/South LIndstrom with great success. In fact, we had Chisago on the docket this year to do so again. Having this approach offers us an option to fish catch and release waters that other tours can't – or choose not to do – enabling us to keep our lakes "fresh" and minimize repeating lakes year after year. We are unique.
Our Catch – Photo – Release tourney will ensure we adhere to social distancing rules, avoiding groups with greater than 10 people, and respecting the safety of the Minnesota Bass Tour members. Sadly, the hallmark of our Tour for having an around the horn knowledge sharing session will not be conducted at the end of the day but we will keep exploring what is the best way to hold to that pillar of knowledge-sharing that we are known for in the tournament community.
This weekend is shaping up for some great weather and action. Every year I say it, but seriously, as I watch news feeds of rioting and fires, I could not be more excited to celebrate the start of our 10th season of the Minnesota Bass Tour. We will have celebrations this weekend. Here's the rest of the details for Lake Koronis, presented by Onyx Outdoors. See more of there great products at www.onyxoutdoor.com!
---
Tournament #1: Lake Koronis
Date-Time: Sunday, May 31 | 6:00am – 2:00pm
Launch Location: Ease off will occur promptly at 6:00 in the bay outside the East Side DNR Public Access ("Norman Dahlman Public Access") located off Highway 55. This is the same one where the creek leaves Koronis to go to Rice Lake. (Map).
Weigh-in: There will be no in person weigh-in. Anglers will be emailing the Tournament Directors pictures of their 5 largest fish which are to include the unique identifier in the photo, along with their paper scale marked with the day's catch. Payout will be made via an electronic payment service to the winning teams.
Fishing Waters: Lake Koronis and Rice Lake are fishable as long as you stay in your boat to access (no trailering).
Launch Order
1. The Bass Whisperers (Jeremy Abbott, Luke Wrubel)
2. Team TBD (Phil Krohn, Matt Feiten)
3. Last Cast (Paul Hecht, Mark Wessel)
4. DD's (Dane Dornbush, Dan Lindahl)
5. Silver Lining (Jeremie Larson, Bruce Larson)
6. PentaBass (Jared Simons, Alex Norbury)
7. Rocks & Docks (Chad Griggs, Derek Griggs)
8. The MoneyShots (Jared and Jaxson Tidd)
9. Bag'em & Tag'em (Aaron and Ron Schmoldt)
10. The Bassassins (Jim Krocak, sub Dave Krocak)
11. Gotta Have More Cowbell (Jesse Larson, Rocky Novak)
12. Team Roboworm (Dan Cochran, Billy Linaugh)
13. Shake N' Bake (Lucas Matzke, sub Aaron Grefsrud)
14. Mixed Bag (Victor Moyer, Tom Parker)
Payouts & Awards
1st Place – $245 and two Quantum Reels
2nd Place – $150 and two $25 All-Terrain Tackle gift cards
3rd Place – $100
Big Bass #1 – $100 and two $60 Blackfish Bucks
Big Bass #2 – $40
---
Other Tourney Notes
Catch – Photo – Release: Separate instructions and paper scale have been emailed to members. Copies will be available from directors if you don't have a chance to print. Teams must have their pictures sent to Jim Krocak and Jesse Larson for validation and summary. Results and payouts will occur no later than end of day Monday, June 1st.
---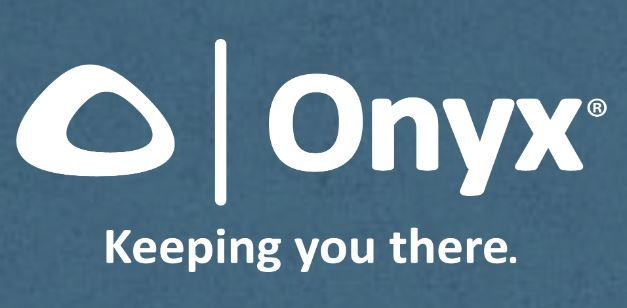 Lake Koronis presented by Onyx Outdoors
Check out all their great products at
www.onyxoutdoor.com
---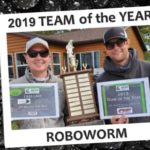 Team Roboworm Wins 2019 Team of Year! Prev post
Pre-Tournament: Lake Minnetonka Next post