Regular Season Wrap-Up on Waconia!
The Minnesota Bass Tour hits up Lake Waconia presented by All-Terrain Tackle this Sunday! This will be the 5th time in Tour history that we have fished this awesome body of water, the last being in 2017. Waconia routinely coughs up 20-plus pound bags of mean, green bass as happened in 2015 with Silver Lining's 22.75 pound sack of goodness – will it happen again?
Team Roboworm has a 5 point lead over the next group of anglers, a slim margin by the standards of Tour Members. With the Team of the Year race tight, this tournament could have a huge impact on the standings right before we hit the Tournament of Champions on Cass Lake! Weather has always been an interesting element on Lake Waconia for each of the five previous tourneys held here and again with heavy rain coming in on Saturday, it's sure to murky up the water.
How will that impact team leaders and the rest of the standings? So many questions but stay tuned, here's the rest of the details for this Tourney #5, presented by All-Terrain Tackle, see more of their offerings at www.allterraintackle.com!
---
Tournament #5: Lake Waconia
Presented by All-Terrain Tackle
Date-Time: Sunday, August 11 | 6:00am – 2:00pm
Launch & Weigh-in Location: East Side DNR Public Access located off County 92 in Carver County (Map).
Launch Order
1. The Bassassins (Dan Krocak, Jim Krocak)
2. Bag'em & Tag'em (Aaron and Ron Schmoldt)
3. Bass Lives Matter (Mike Raetz, Mike Davis)
4. Rocks & Docks (Chad Griggs, Derek Griggs)
5. Gotta Have More Cowbell (Jesse Larson, Rocky Novak)
6. Last Cast (Paul Hecht, Mark Wessel)
7. Team Roboworm (Dan Cochran, Billy Linaugh)
8. The Bass Whisperers (Jeremy Abbott, Luke Wrubel)
9. PentaBass (Jared Simons, Mike Dippel)
10. Silver Lining (Jeremie Larson, Bruce Larson)
11. Shake N' Bake (Lucas Matzke, Derek Born)
12. The MoneyShots (Jared and Jaxson Tidd)
13. Team TBD (Phil Krohn, Eric Tanberg)
14. DD's (Dane Dornbush, Dan Lindahl)
Payouts & Awards
1st Place – $245 and two Quantum Reels
2nd Place – $150 and two Onyx A/M 24 Life Jackets
3rd Place – $100 and two $25 All-Terrain Tackle gift cards
Big Bass #1 – $100 and two $60 Blackfish Bucks
Big Bass #2 – $40 and FVP Stay Tuned and Boat Wash package
---
Other Tourney Notes
Fish Care – Ice and Sponges: Going to be warm weather so we encourage you to run the livewells often, use fish care additive, and bring frozen bottles to cool the livewells. Here's a cool article worth trying if you have sponges and utilize livewell treatment – Wired To Fish Article: Sponges in Livewells. Despite not being able to prep the sponges as indicated in the article, they could still prove helpful tomorrow in reducing fish stress.
Weigh-In Procedures – Blackfish & All-Terrain Tackle Weigh Bags: With the warmer water and potential stress on fish, we are taking steps to minimize any mortality during the weigh-in. We will be having no more than three bags of bass out of the live wells at one time. Similar to last tournament, we will also be asking a few boats to stay in the water to release these bass away from the public access area where water is muddier and shallow. Thank you to Blackfish and All-Terrain Tackle for providing the AccuCull weigh-in bags.
---
Good Luck on Lake Waconia presented by All-Terrain Tackle!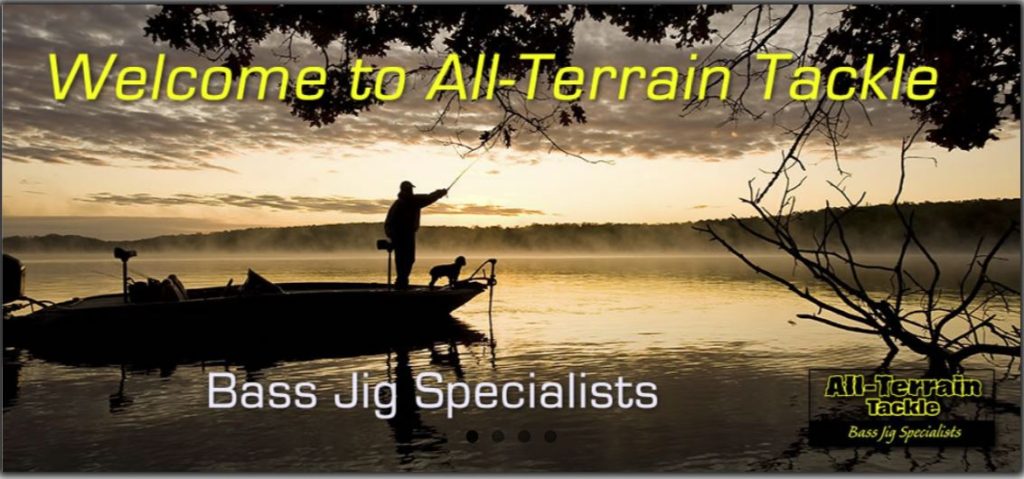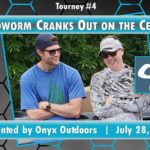 Roboworm Cranks It Out on The Centers! Prev post
The Money Shots Win on Waconia! Next post