Day 1 on Cass Lake TOC is in the Books!
The Minnesota Bass Tour Tournament of Champions on Cass Lake presented by Blackfish Gear has wrapped up for Day 1! Fall has rolled into the north country and the bass were definitely putting on their feedbags as the Tour registered their highest ever total weight of 226.10 lbs!
Sunset Cove Resort was tournament headquarters and anglers fished a 9 hours today and weighed in a 4:00. Tomorrow will instead be a 7 hour event and the weigh-in occurring at 2:00.
So much anticipation for today made for what will be an exciting end to the 2019 Minnesota Bass Tour season!
---
Day 1 Results – Presented by Blackfish Gear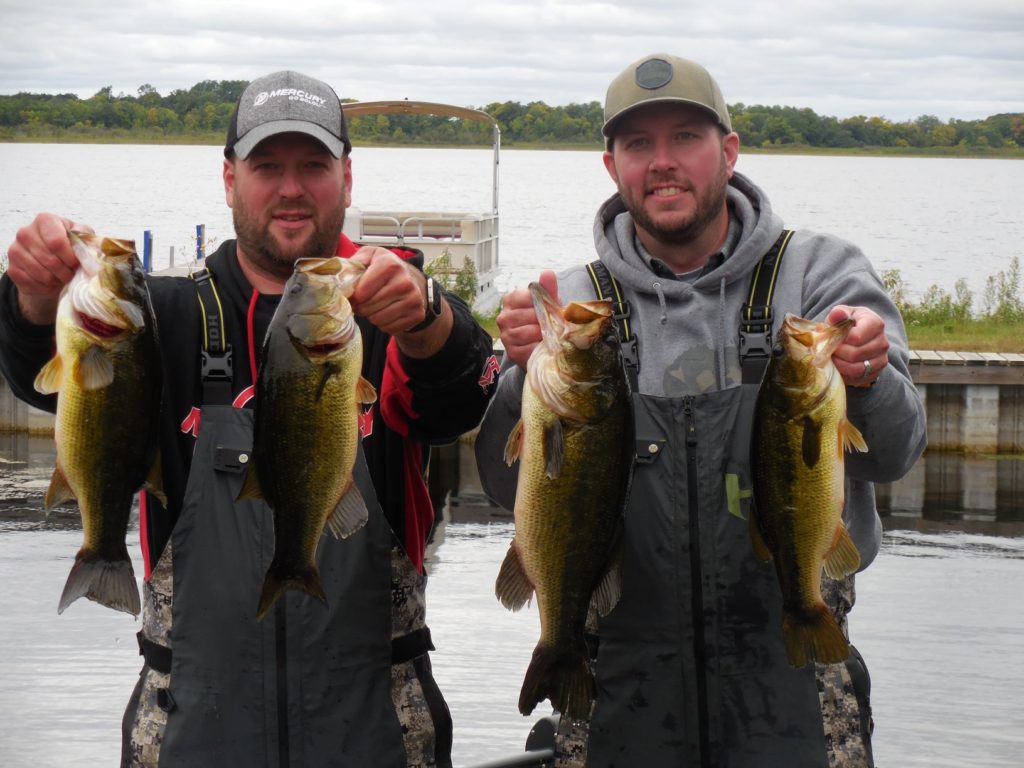 Team TBD came into the day 13 points behind Team Roboworm for the Team of the Year race but they came prepared for a battle. Phil Krohn and Eric Tanberg managed a gigantic 6.80 lb Cass Lake Mammoth which put them at the top for Big Bass of the Year. This Kicker with a capital K gave the top place today and awarded 14 points giving 58 points on the season.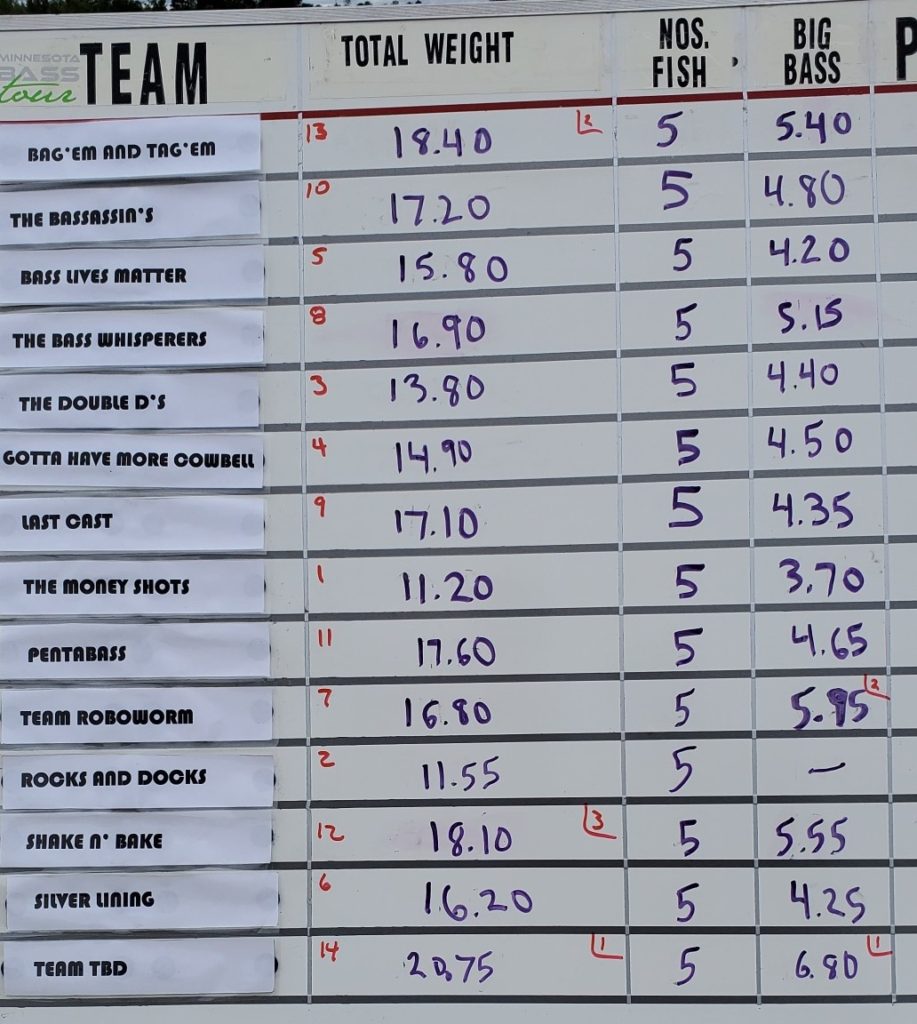 Bag'em & Tag'Em team of Aaron and Ron Schmoldt nabbed 18.40 lbs anchored by a 5.40 lb beast. Lucas Matzke and Derek Born ofShake N' Bake did themselves good too with 18.10 lbs and a 5.55 lb largie. All three of these teams did what they had to do to put themselves in great position for tomorrow.
---
Team of the Year Standings
Unique to the Minnesota Bass Tour, we accumulate Team of the Year points on both days of this weekend. The top 3 finishing teams put the pressure on the current Team of the Year points leaders of Roboworm (Dan Cochran, Bill Linaugh). Here's the current point standings going into the last day of the year!
64 pts | Team Roboworm (Dan Cochran, Billy Linaugh)
59 pts | Shake N' Bake (Lucas Matzke, Derek Born)
58 pts | Team TBD (Phil Krohn, Eric Tanberg)
58 pts | Bag'em & Tag'em (Aaron Schmoldt, Ron Schmoldt)
Check out Day 1 on Cass Lake by Clicking HERE
---
Day 2 – 2019 Finale of the Minnesota Bass Tour
The following is the launch order for the Day 2. Stay tune for tomorrow's exciting conclusion up here on Gull Lake where we award the 2018 Team of the Year!
1) "Team TBD (Phil Krohn / Eric Tanberg)
2) "Bag'em & Tag'em (Aaron Schmoldt / Ron Schmoldt)
3) Shake N' Bake (Lucas Matzke / Derek Born)
4) PentaBass (Jared Simons / Mike Dippel)
5) The Bassassins (Dan Krocak / Jim Krocak)
6) Last Cast (Paul Hecht / Mark Wessel)
7) The Bass Whisperers (Jeremy Abbott / Luke Wrubel)
8) Team RoboWorm (Dan Cochran / Billy Linaugh)
9) Silver Lining (Jeremie Larson / Bruce Larson)
10) Bass Lives Matter (Mike Raetz / Mike Davis)
11) Gotta Have More Cowbell (Jesse Larson / Rocky Novak)
12) The DD's (Dan Lindahl / Dane Dornbush)
13) Rocks & Docks (Chad Griggs / Derek Griggs)
14) The Money Shot (Jared Tidd / Jaxson Tidd)
---
Good luck and stay tuned for tomorrow's exciting finish!