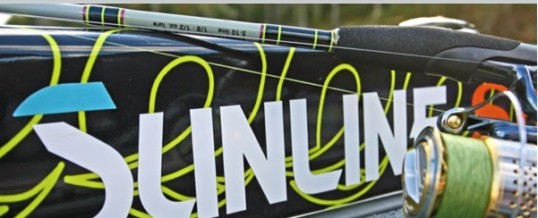 The Clearwater Clash presented by Sunline!
Tourney #2 brings us to the familiar waters of Clearwater Lake located in Annandale, MN and is being presented by our Gold Sponsor Sunline Fishing, maker of some of the best fishing line out there!
This will mark the fifth time the Tour has been to Clearwater and has resulted in mixed results for our members and the Tour as a whole. See our historical records summary for a brief look at the numbers.
Weather has been partial to blame for some of the tougher bites, I can recall weather delays and finding some shoreline trees due to lightning and high winds ravaging our anglers. Perhaps this weekend and time of year will bring about a favorable bite? We shall see soon enough!
Team Roboworm of Dan Cochran and Bill Linaugh are coming off a big win on East & West Rush Lake earlier this month and look to keep the momentum. But it's early and no Team of the Year Race lead is safe given the competition among the ranks of the Minnesota Bass Tour anglers! All will be competing to win the Sunline Prize Pack awarded to the top team from this event!
Here's the schedule, lake details and ease-off order:
---
Tournament #2: Clearwater Lake
Date-Time: Sunday, June 24    |    6:00am – 2:00pm
Launch & Weigh-in Locations
Blackpool Public access on the NW shore of the western basin. (Google Maps link).
Slow Zones and Off Limit Waters: Be aware of the shallow water and slow zone areas.
As discussed in the spring meeting, there will be off limits water for the Clearwater tournament. This is due to the capability of all anglers having the opportunity to get into particular waters safely.
On-Limits/ Active Lakes: Clearwater, Augusta, Grass Lake and Otter Lake
Off-Limits: Both areas highlighted in red in map picture
– Clearwater River where it runs into Lake Augusta (meaning Lake Caroline is also off limits)
– River that leaves Grass Lake
LINK TO LAKE MAP
Ease-off Order
1. PentaBass (Jared Simons, Mike Dippel)
2. Team Roboworm (Dan Cochran, Billy Linaugh)
3. The Bassassins (Dan Krocak, Jim Krocak)
4. Shake N' Bake (Lucas Matzke, Derek Born)
5. The Bass Whisperers (Jeremy Abbott, Luke Wrubel)
6. Last Cast (Paul Hecht, Mark Wessel)
7. DD's (Dane Dornbush, Dan Lindahl)
8. Gotta Have More Cowbell (Jesse Larson, Rocky Novak)
9. Team StrikeForce (Aaron Grefsrud, Derek Jacobson)
10. Rocks & Docks (Chad Griggs, Derek Griggs)
11. The Money Shot (Jared and Jaxson Tidd)
12. Silver Lining (Jeremie Larson, Bruce Larson)
13. Team TBD (Eric Tanberg, Phil Krohn)
14. Flippin' Ain't Easy (Rob Bolke, Aaron Schmoldt)
Also the team with the Big Bass will receive $100 cash and apparel prizes from Blackfish Gear. The second biggest bass will get some cash too along with All-Terrain Tackle packs! And packs of Big Bite Baits will be awarded to the "Better Luck Next Time" 4th place team!
---
Other Tourney Notes
Tournament Subs: None known/communicated about at this time, If others are going to require a sub, please notify tournament directors.
Minnesota Bass Tour Clothing Delivery: Your MN Bass Tour gear will be brought to this tourney if you purchased any for this season. We're going to be looking like some great looking fishermen, watch out ladies!
---
Good Luck this weekend on Clearwater Lake!
Share